SecurityBank USA
Updated 6:50 AM CDT, Fri March 24, 2023
Published Under: Community Banking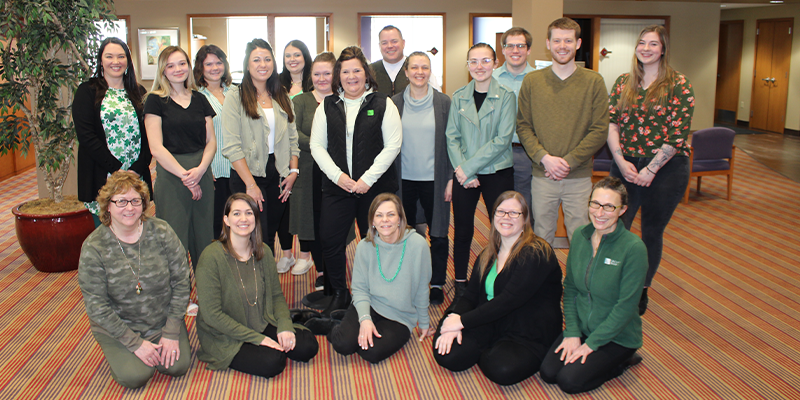 Here at Security Bank USA, we value a positive and inviting workplace culture for everyone! For us to be successful and be true to our mission and vision, we strive to create a helpful, friendly, and fun environment! We want to share with you a little bit more about what our workplace culture is like and what key factors are needed in creating the best work environment possible for our employees.
Our team is made up of our friends, family, and community members. We all work together to create a warm and welcoming environment for all. We believe that if our team is happy, we can be successful. We strive for success and create a culture in the workplace that allows us to have fun while also working hard for our customers.
A few things that that we do to help foster our great culture is encouraging collaboration and communication. Our leadership and management style encourage open and honest communication. Our open-door policy allows for ideas to be shared and feedback is always welcome. We have created an inclusive workplace where all individuals have equal opportunities to progress and be rewarded. We have structured review processes, so all employees understand their development goals. We value recognition and kindness always, and are continually striving to be better.
We also encourage our team to be involved in our community, and have created opportunities for our team members. We are the major sponsor of the Security Bank USA Lumberjack Scramble that raises money for Bemidji Middle School and Bemidji High School. Each year we participate in the annual Lake Bemidji Dragonboat Festival, as well as community parades, events, and activities. We encourage and sponsor team members to belong to groups, clubs, and organizations that help our community.
Creating a positive workplace culture is very important to us and we work hard at it every day. We are proud of our amazing team and our great community. To learn more about Security Bank, visit our website or stop in today and see for yourself!