Security BankUSA - Takes Pride in Serving
Here at Security BankUSA, we aren't only a premier financial establishment; we're a trustworthy local resource dedicated to providing outstanding service. That service starts at home—right here in Bemidji, MN.
For over 100 years, Security BankUSA has been committed to our community. Throughout those years, we have held the tradition of helping out in the area in which we live, work and enjoy; This Commitment continues today.
Testimonials from Our Staff
"I volunteer because I believe in the cause. By working together, putting in time and effort, we can truly make a difference in our community. It can also be a wonderful opportunity to have some fun and meet some great people!"
-Laura Holleman
Bemidji Rotary
"Volunteering is a way to make a difference, meet new people, create long lasting relationships, learn new things, explore, inspire, and contribute something impactful to the community."
-Carl Johnson
Bemidji YMCA
"We promote volunteering at The Bank because we feel it's necessary to support each other to make our community stronger. It's fun & rewarding to work with our neighbors & peers towards a common goal in support of a meaningful cause."
-Ryan Baer
Bemidji Development | Greater Bemidji
---
Casual Day Fund
Our employees have the option to wear casual clothing on Fridays. This privilege costs each employee $2.50 weekly. This strictly volunteer program really adds up! The money is used to support various organizations in the Bemidji area. In 2023, Causal Day money will go to the following organizations:
Bemidji Community Food Shelf
Boys and Girls Club of Bemidji
Back Pack Buddies
Great River Rescue
Holiday Gifts for Kids
Bemidji Hospice
Bemidji Community Table
North Country First Responders
Northwood Battered Women's Shelter
Radiothon to End Child Abuse
Bemidji Youth Trap Association
Take a Kid Fishing
SBUSA Lumberjack Scramble
Evergreen Youth & Family Services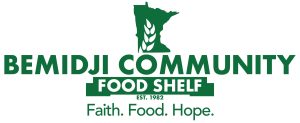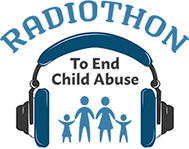 ---
Even More Involvement
In addition to our donations from our Causal Day Fund, our Security BankUSA team is involved in and/or donated funds to a number of community service organizations. These organizations include:
BSU Foundation – Galen Nagel
BSU Foundation Skaar Tournament
Lumberjack Bonspiel
Vocalmotive Show Choir
Boy Scout Troup
Bemidji Lions Club
American Legion Auxiliary
VFW
Bemidji State University, BREC
Greater Bemidji
Dragon Boat Festival (Premier Sponsor)
Bemidji Area Food Shelf
United Way of Bemidji
BSU Beaver Pride
First Lutheran Church
Gifts of Hope
Mayo Foundation
Sanford Health of Northern MN
Great River Rescue
Bemidji Symphony Orchestra
First City of Lights
Nameless Coalition for the Homeless
Solway Elementary
United Way Dinner Sponsorship
Kraus-Anderson Walleye Classic
4-H
Bemidji Sculpture Walk
Go and Whoa Club
NMJC Scholarship Hole Sponsor
Bemidji Youth League Baseball
Habitat for Humanity
Bemidji Angel Fund
Bemidji Gifts of Hope