Human Resources
At Security BankUSA, our personnel are one of our most valuable assets. We seek qualified employees who enjoy people and who are eager to learn, to innovate and to accept opportunities for personal advancement and professional growth.
Open Positions
Full Time Teller
We are seeking an energetic, enthusiastic individual to join our growing staff. This individual should be sales and customer service oriented with high attention to detail and excellent communication skills.
Responsibilities and Duties: Responsibilities include handling all aspects of the teller position and working at both bank location. Position requires working on Saturdays.
Prior teller experience preferred but not required.
FDIC / Equal Opportunity Employer of Women, Minorities, Vets, and Individuals with Disabilities.
Submit Your Application and Resume
If you believe you are a fit for any of our open positions, please download, print, and fill out our application. Then send it to the contact information below.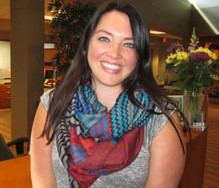 Security BankUSA is an Equal Opportunity Employer.