Human Resources
At Security BankUSA, our personnel are one of our most valuable assets. We seek qualified employees who enjoy people and who are eager to learn, to innovate and to accept opportunities for personal advancement and professional growth.
Open Positions
Part Time AND Full Time Tellers
We are seeking an energetic, enthusiastic individual to join our growing staff. This individual should be sales and customer service oriented with high attention to detail and excellent communication skills.
Responsibilities and Duties: Responsibilities include handling all aspects of the teller position and working at both bank location. Position requires working on Saturdays.
Prior teller experience preferred but not required.
FDIC / Equal Opportunity Employer of Women, Minorities, Vets, and Individuals with Disabilities.
Bookkeeping Manager
The Bookkeeping Manager is responsible for the overall supervision of the day-to-day processing and systems requirements of the bank's operations as well as the management of the strategic direction of bookkeeping.
The Bookkeeping Manager leads the Deposit Operations, Electronic Banking and Core support functions. The Manager is responsible for the maximization of process efficiency through the evaluation of systems and the monitoring of work flow procedures.
The Manager is responsible for the manage and development of operations personnel to achieve processing efficiency and quality and to enhance their ability to excel in meeting the bank's overall strategic goals.
Additionally, the Manager oversees and ensures that all areas of operations maintain preparedness related to contingency processing. The Manager must have detailed knowledge of bank operations to be responsible for overseeing function related to all operational audit procedures, federal and state regulations and company policies and procedures.
FDIC / Equal Opportunity Employer of Women, Minorities, Vets, and Individuals with Disabilities.
Submit Your Application and Resume
If you believe you are a fit for any of our open positions, please download, print, and fill out our application. Then send it to the contact information below.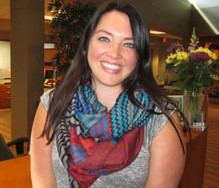 Security BankUSA is an Equal Opportunity Employer.