Security Bank USA
Updated 2:33 PM CST, Tue February 21, 2023
Published Under: Mortgage Lending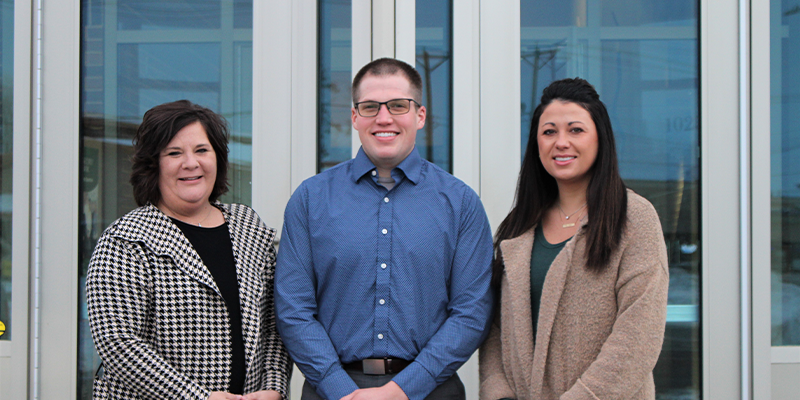 Searching for a new home can be a very exciting! You spend a lot of time researching each potential home, asking questions like: Does it have enough bedrooms and bathrooms? Is the yard big enough? Will it require any remodeling? You'll research which real estate agent is the best in your area. And while all those things are important, it's also very important to make sure you work with the right mortgage lender. At Security BankUSA we know working with a local lender, such as Anne Kehoe, Max Cloose, or Ashlee Curb, gives you an advantage.
Advantage #1: Local Service
All decisions regarding your loan are made by our lenders at Security Bank, and we're here for you when you have any questions. Anne, Max, and Ashlee will take the time to form a relationship with you, and will know you by name.
Advantage #2: Local Knowledge
Anne, Max, and Ashlee know the real estate market in the Bemidji area. More importantly, they know about local programs that you can take advantage of as a borrower. If you meet the borrowing requirements, they can help you apply for a mortgage loan that may provide benefits that include reduced down payments and income requirements, along with a potentially better rate.
Advantage #3: Local Trust
The real estate market has had a lot of twists and turns in recent years, with many sellers getting multiple offers on their homes. At Security BankUSA, we offer free pre-approval, so you can make an offer quickly knowing your buying power. We have a strong reputation with our local agents, so they know they can trust us. The trust that we've earned gives you an advantage compared to working with a national bank or bigger brand.
Advantage #4: Ease and Security
Security BankUSA commits to making the process of securing a home loan as easy as possible. We have the Security BankUSA Mortgage Mobile App as a tool to simplify the home buying and lending process. Whether you are a homebuyer looking to purchase a home, a current home-owner interested in refinancing, or a real estate agent hoping to speed up the process for your clients, the Security BankUSA Mortgage App is for you!
When you're ready to get pre-approved for your loan – Security BankUSA will be here for you! We are Here for Good.